After finishing the inventory of the wing kit I started bringing things from the apartment to the house I was starting to rent. Most of the parts are pretty small and easy to transport, but obviously the spars and longerons are a bit long. What better way to transport them than on top of the Subaru!
Building of the workbench
The EAA 1000 workbench is a standard shop item. They are easy to build, customize and fairly cheap. To help me decide the dimensions and how I wanted it all to look and work, I modeled it in CAD with onshape.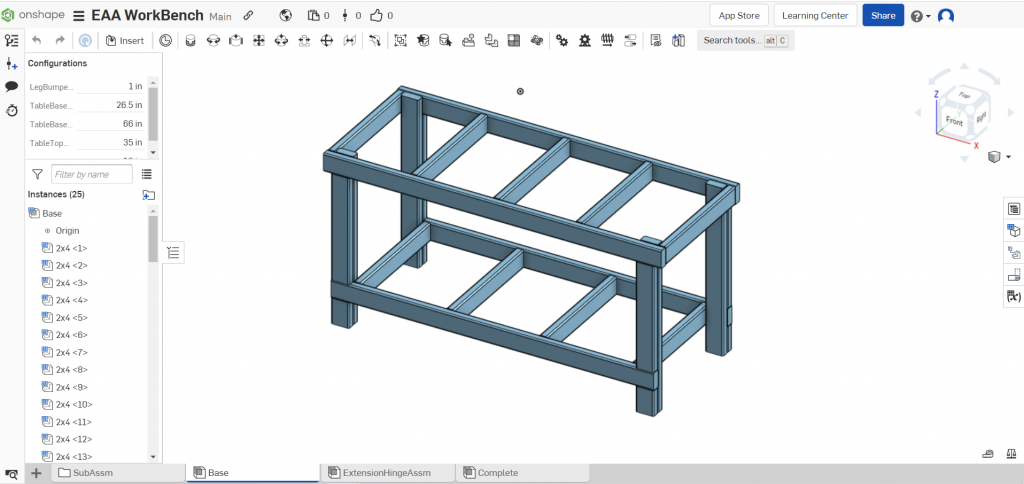 My girlfriend wanted to have a date night, so I decided I'd have her help me build the workbench.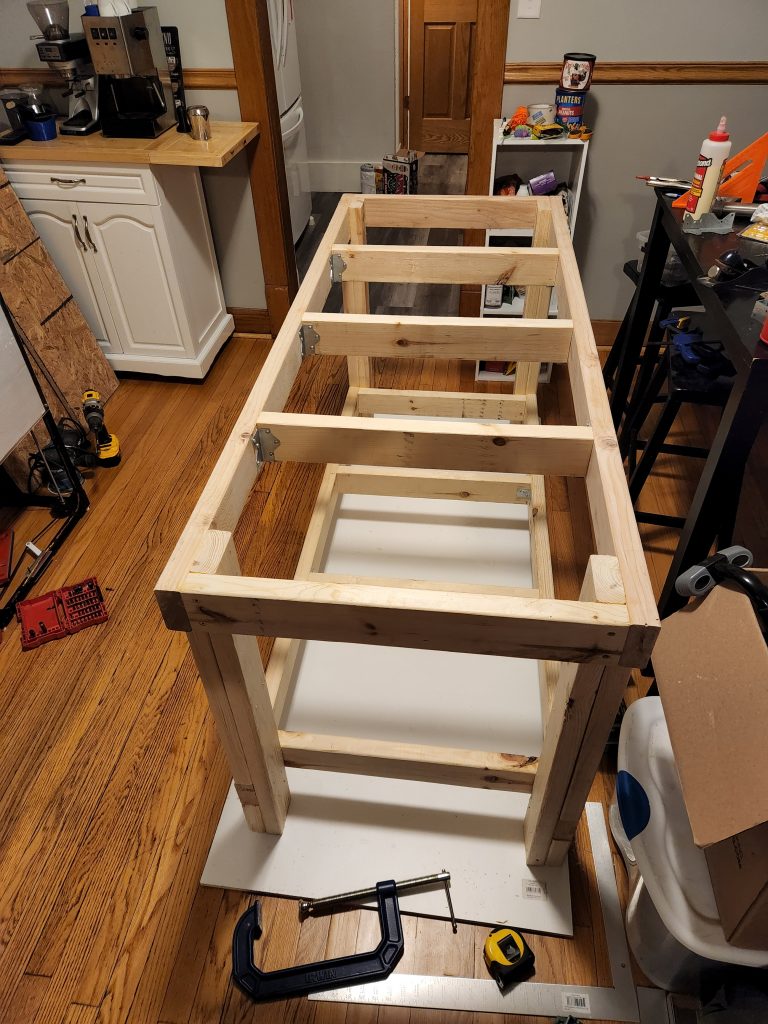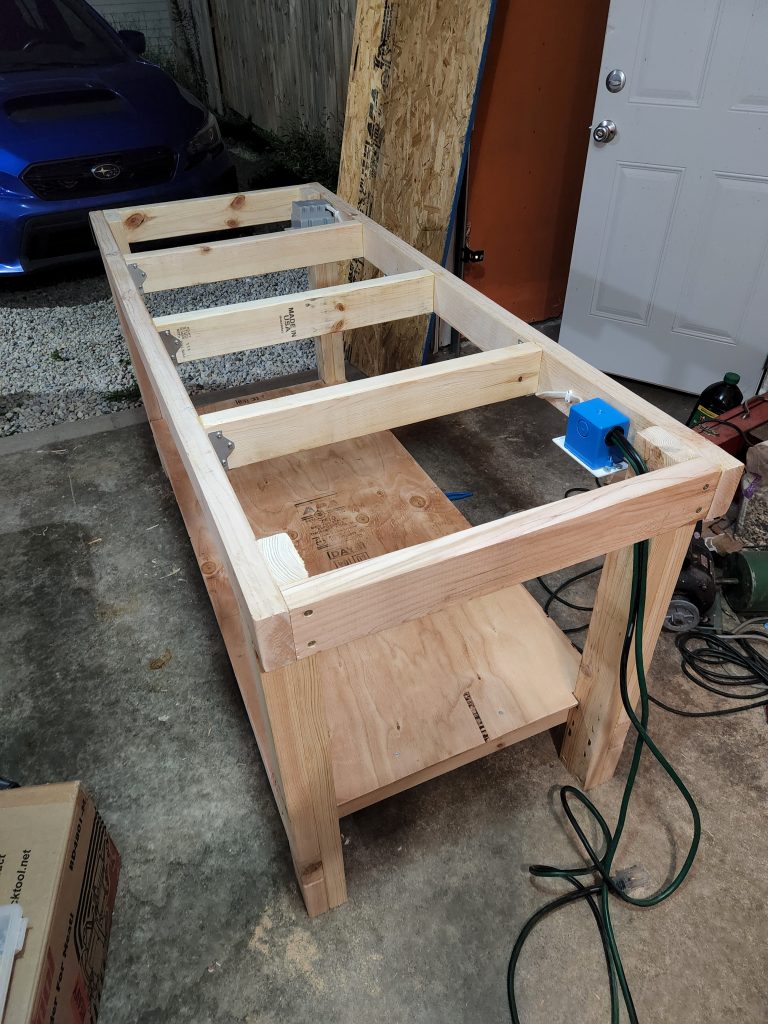 It turned out pretty good. About $100 in supplies and much of the plywood was reused from the shipping crates. I also added a half-shelf on one side of the bench. Below are the completed pictures as well as how the garage is laid out. Note how much of the crates I've reused for shelving and storage.